SYDNEY'S  DARLING HARBOUR MARINA   
HOME OF  THE 2024 SYDNEY INTERNATIONAL BOAT SHOW
Bring your boat and drop anchor in the very heart of Sydney and Central Business District.
The Marina is Located in the centre of the city at Cockle Bay Wharf Darling Harbour with all its amazing events, entertainment and attractions.
It's only minutes away from the downtown CBD financial precinct, Government offices, Star & Crown Casino, the new redevelopments of Barangaroo and Darling Harbour's Convention Centre, plus Sydney's famous Harbour Bridge & world renowned Opera House.
Sit back… Relax… Stay an hour… Stay a day… it's where the celebrities celebrate.
.
---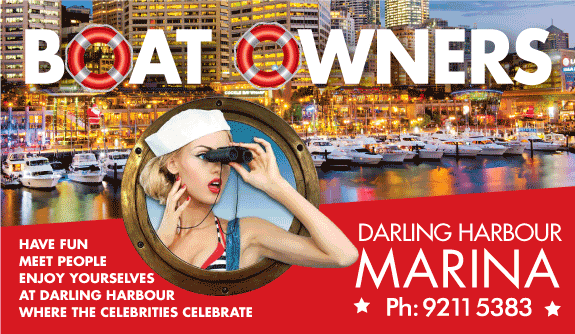 Under 7 metres ( 23ft )
0 to 3 hours
$50.00
3 to 6 hours
$90.00
6 to 24 hours
$155.00
7 to 14 metres ( 46 ft )
0 to 3 hours
$70.00
3 to 6 hours
$125.00
6 to 24 hours
$195.00
Over 14 to 23 metres

0 to 3 hours
$85.00
3 to 6 hours
$155.00
6 to 24 hours
$245.00
Add Power
24 hours
$50.00
* Vessel tonnage restrictions apply